Additional Options
These options are available upon request for an additional cost.
Customisable
Customise your aircraft chocks with your company's logo so it never gets lost during ramp operations.
Part no: NPR08300
Note: This does not include the initial set up fee of the stencil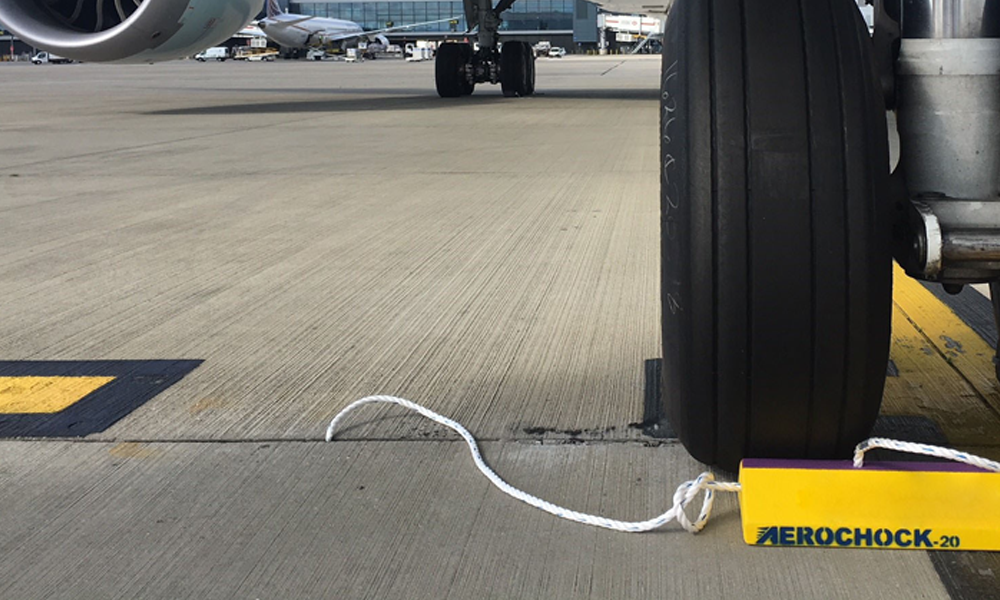 Pull Rope
Available as an additional option upon request.
Pull rope & anchor to suit Aerochock 25: NPR08301
Pull rope & anchor to suit Aerochock 20, 30, or 40: NPR08302
Note: dragging may reduce service of chock.
Anchor
Allows for easy securing of chocks aiding in the prevention of aircraft movement during extreme weather conditions.
Note: Anchor comes with pull rope
Ice Chocks
The Aerochock™ range is available fitted with cleats and rubber pads for use in icy conditions.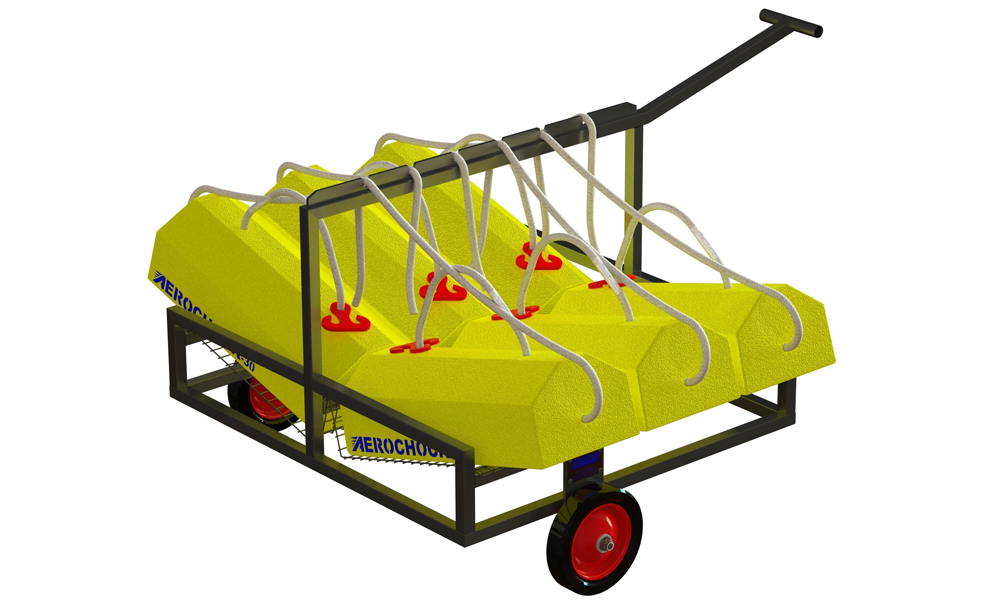 Trolley
Trolleys to suit the Aerochock™ range and allow for easy portability of multiple chocks.
Note: Product may vary in appearance. Contact us for more information.